Collaborators
Alongside our main
partners
, Iceland School of Energy collaborates with leading renewable energy companies. These unique collaborations provide the opportunity for various services like: expertise, teaching, potential research positions, and access to energy sites.
Universities
University of Alaska Fairbanks
Fairbanks, Alaska, United States
The University of Alaska Fairbanks and the Iceland School of Energy of begun cooperating on student, faculty, and research exchange in the area of sustainable energy research beginning in fall 2023.
University of Auckland

Auckland, New Zealand
The University of Auckland is New Zealand's largest university, and works to create a global impact through leading research, scholarship, teaching, and collaborative partnerships.



Aalto University

Espoo, Finland
Aalto University (Aalto-yliopisto) prides itself on being a community of bold thinkers, where science and art meet technology and business. Aalto works to build a sustainable future by creating novel solutions to major global challenges.

Aalto University and the University of Reykjavik offer a dual degree.


Biberach University of Applied Sciences
Biberach, Germany
ISE and Biberach University have established a partnership that enables short and long term study exchanges as between the universities. This collaboration leverages Biberach's Masters in Business Administration with a focus on the energy industry. The partnership fosters a shared commitment to advancing expertise and innovation within the global energy sector.
Cornell University
Ithaca, New York, United States
Reykjavík University and Cornell University are working together to collaborate on education and research related to sustainability, with an emphasis on sustainable energy. This includes creating opportunities for teaching, research, and study exchanges, increasing collaboration on sustainability projects, and developing green energy solutions.
INRS (Institut National de la Recherche Scientifique)
Québec City, Montreal, Laval, and Varennes CA
INRS is a research-oriented university that offers only graduate study programs. Since its creation in 1969, the institute has built its success on interdisciplinary research centres, innovation, and excellence.


University of Medellin
Medellín, Antioquia, Colombia
The University of Medellin (Unversidad de Medellin) is an academic institution committed to promoting higher education through academic excellence, research, and social responsibility.


Programmes
UNESCO Geothermal Training Programme
Reykjavik, Iceland
UNESCO is the United Nations Educational, Scientific and Cultural Organization. It seeks to build peace through international cooperation in Education, the Sciences and Culture.

The GRÓ Geothermal Training Programme under the auspices of UNESCO is a postgraduate training programme, aiming at assisting developing countries in capacity building within geothermal exploration and development.


INFO-GEOTHERMAL

Slovenia and Iceland
The project aims at innovative strengthening institutional capacities of national authorities involved in managing geothermal energy use, of local authorities who provide spatial framework for investors, and biggest players in exploration of deep geothermal potential in Slovenia. From transferring knowledge from the worldwide leading geothermal country – Iceland, joint activities will result in significantly improved formal support schemes for investments.

The GREEN Program
Iceland, Peru, Nepal, and Japan

The Global Renewable Energy Education Network, known as The GREEN Program, is the leading provider of experiential education in the field of renewable energy and sustainability.

Founded in 2009, GREEN designs cutting-edge, intensive, short term programs around the world that give participants direct access to leading renewable energy technologies. The GREEN Program empowers tomorrow's clean energy leaders to break into and transform the industry.


SEGES (Sustainability in Education for Green Energy Specialists)
Romania and Iceland
This collaboration aims to modernize and increase the entrepreneurial and innovation capacity of the education and training of higher education students in sustainable energy at the University of Bucharest in response to the labour market's current demand in the renewable energy sources field.

ITRES (Innovative Educational Resources in Renewable Energies)
Romania and Iceland

The goal of this collaboration is to deliver the best graduate program in renewable energy in South East Europe. The project aims to lay the foundation for high-level training of the next generation renewable energy specialists by means of a two-way exchange platform between the MSc in Alternative and Renewable Energy Sources graduate programme at the University of Bucharest and the MSc in Sustainable Energy / Engineering programmes offered at the Iceland School of Energy.


Project Development

Efla Consulting Engineers
Reykjavik, Iceland


EFLA is a general engineering and consulting company based in Iceland with international activities and consultancy around the globe. Their services are marketed in six different divisions: Energy, Industry, Buildings, Transportation, Environment, and Project Management.


Mannvit
Kopavogur, Iceland


Mannvit is the largest engineering firm in Iceland and offers engineering, consulting, management and operational EPCM services to projects all over the world. Their core activities include: geothermal and hydroelectric power development, geothermal district heating, infrastructure and transportation, building and industry.


Verkis
Reykjavik, Iceland


Founded in 1932, Verkís is a multidisciplinary consulting firm providing services in all fields of engineering. Verkís has participated in nearly all geothermal and hydro electric projects in Iceland.


GEG Power

Reykjavik, Iceland

Nairobi, Kenya

London, UK

Toronto and Ontario, CA

GEG Power is an Iceland-headquartered geothermal developer building its business on more than a decade of experience in the development and building geothermal wellhead power plants. The first plant of the company started operations in Kenya in 2011. As of today, GEG Power has built a total of 16 geothermal power plants with a total power generation capacity of 85.6 MW in Kenya and Iceland.


Reykjavik Geothermal

Reykjavik, Iceland


Reykjavik Geothermal Limited is a geothermal development company focused on the development of high enthalpy geothermal resources for utility scale power production. They have been involved with the development of over 3000 MW of geothermal projects in over 30 countries, including all phases from greenfield to commissioning of the Hellisheidi power plant in Iceland.


Government | Regulators | Clusters
Malawi Energy Regulatory Authority

Lilongwe, Malawi

MERA is a corporate body established as the Energy Sector Wide Regulator in Malawi. Their mandate is to regulate the energy sector in Malawi in a fair, transparent, efficient and cost effective manner for the benefit of the consumers and operators.


Natural Energy Authority (Orkustofnun)
Reykjavik, Iceland


The National Energy Authority (Orkustofnun), is a government agency under the Ministry of Industries and Innovation. Its main responsibilities have been to advise the Government of Iceland on energy issues and related topics, promote energy research, and administrate the development and exploitation of energy resources.


Ministry for Foreign Affairs

Reykjavik, Iceland

ThinkGeoEnergy
Reykjavik, Iceland

Launched in 2008, ThinkGeoEnergy provides industry news coverage, industry research, a global geothermal power plant map, and weekly newsletters.
Iceland Renewable Energy Cluster

Reykjavik, Iceland

"The Cluster" represents the energy sector in Iceland, and has on average more than 50 members that together manage the energy resources of the country. The Iceland Geothermal initiative is part of the Iceland Renewable Energy Cluster.
Some of their members are active players in the development and utilisation of geothermal energy outside of Iceland, as Icelandic companies are actively taking part in geothermal project all around the globe.
Power Producers
Landsvirkjun
Reykjavik, Iceland


Landsvirkjun, owned by the Icelandic state, processes 75% of all electricity in Iceland. The company operates 16 power stations -- 13 hydropower stations, 2 geothermal power stations, and 1 wind power station.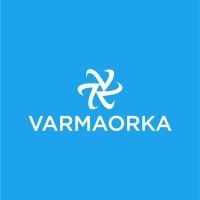 Varmaorka
Reykjavik, Iceland


Varmaorka is company which uses waste heat to produce electricity. Varmaorka uses scalable Climeon heat power units and can produce energy from geothermal units at higher temperatures and efficiencies.


ON Power

Reykjavik, Iceland


ON Power (Orka náttúrunnar) produces and sells electricity to the entire population and hot water to the capital area. They work to protect both Iceland's natural resources and the company's customers, and are guided by the principles of sustainability. All of their energy is 100% renewable.


HS Orka

Grindavik, Iceland

HS Orka is an independent power company in Iceland, owned by Ancala Partners and Jarðvarmi, which sells electricity to homes and businesses across the country. They also own and operate over 174 MW of geothermal power production capacity, in addition to a recently commissioned 10 MW hydro plant. HS Orka is heavily involved in research related to expanding the geothermal value chain, as well.

Utilities
Landsnet
Reykjavik, Iceland


Landsnet was founded in 2005, and is the operator of Iceland's electricity transmission grid.


RARIK
Reykjavik, Iceland


RARIK is a state-owned electric utility company in Iceland with the main function of providing and distributing electricity to both public and business clients. RARIK operates five power plants across the country, as well as heating and telecommunications utilities.


Veitur
Reykjavik, Iceland

Veitur Uitlities is the biggest utility company in Iceland, and ensures that users have continued access to hot water supplies, electricity, water and wastewater systems. Veitur provides hot water from low-temperature fields and ON Power's geothermal power plants in the Hengill district.
Veitur Utilities oversees the distribution of electricity to over half the population in six municipalities in the bay of Faxaflói, and its sewerage systems service about half the population and its sewage treatment plants even more.
Green Technologies

Blue Lagoon R&D
Grindavik, Iceland
The Blue Lagoon research & development centre is located in the heart of Svartsengi Resource Park and is powered with renewable geothermal energy. The Blue Lagoon uses green production methods in order to harvest their natural and unique Blue Lagoon active ingredients: geothermal seawater, silica, minerals, and algae.
CarbFix
Reykjavik, Iceland


CarbFix is academic-industrial partnership that has developed a novel approach to capturing and storing CO₂ by its capture in water and its injection into subsurface basalts. They provide a natural and and permanent storage solution by turning CO₂ into stone underground in less than two years.



CRI
Kopavogur, Iceland


Carbon Recycling International (CRI) captures and then utilizes CO2 emissions by combining them with green hydrogen in order to produce methanol. The produced renewable methanol can then be used as a fuel, chemical feedstock, or can be blended with gasoline.


VAXA
Selfoss, Iceland


Vaxa Impact Nutrition (formerly named Algaennovation) produces micro-algae as feed for fish farming. Vaxa Impact Nutrition is a company that has been developing new technologies for growing micro algae. Their facility, located at the Hellisheiði Power Station, transforms the waste outputs of the plant into sustainable resources for their production process.